What is a Media Server - 
By definition a media server is a device that simply stores and shares media. This definition is vague, as written on wikipedia,  and can allow several different devices to be called Media Servers. It may be a simple Network-attached storage, a Home theater PC (HTPC) running Windows XP Media Center Edition, or a commercial web server that hosts media for a large web site.
User Interface
How most of us will use this product -
In a home setting, the Purple Gorilla media server is an aggregator of information: video, audio, photos, books, etc. These different types of media (whether they originated on DVD, CD, digital camera, or in physical form) are stored on the solid state hard drive. Access to this data is then available from a central location. The Digi-DNA Purple Gorilla media server may also be used to run special applications that allow the user(s) to access the media from a remote location via the internet. This makes our server both a storage device and database of all media. The device constantly provides streams to the formats so that you can still play your media. How recently was it that you tossed hundreds of VHS tapes, DVD's are still available, however blue-ray is preferred and 4K content is now on deck. A proper media server prepares content to play to your current devices updating formats on the fly while providing a searchable rich media archive.
What is the Purple Gorilla -
The Digi-DNA media servers combines hardware & software to distribute Audio Visual content over your Wi-Fi Network. In a business setting such as a Hotel, Residential Complex, Hospital or Airport, a Purple Gorilla 4U ZMS-1 (ZMS) [1] can be used to transform DVB-T, DVB-S, IPTV content into a streaming format and then "injected" the content into your Wi-Fi Network. That is a fancy way of saying the Purple Gorilla media server can provide hotel/motel media distribution services including pay per view.  
Our media servers are also capable of converting IPTV source content to a DVB-T format. And like a wifi network the Purple Gorilla media server can "inject"  the converted media into you coaxial network (sent or distributed via standard coaxial cable). This means Digi-DNA media servers provide IPTV content to an unlimited number of TV's without the need of a Set Top Box or Internet connections in each room.
In Residential Settings -
The Purple Gorilla is the "Master Device" that provides media library information and streams media-data (like audio/video/picture/files) to clients (Iphone, Tablets, Computers, Televisions) on the network. It is a computer system or a similar digital appliance that stores digital media, such as photographs, movies, or music and shares these with other devices.
Purple Gorilla AV media servers provide a distributed service to Digi-DNA AV client devices, so called control points, for browsing the media content of the server and request the media server to deliver a file to the control point for playback.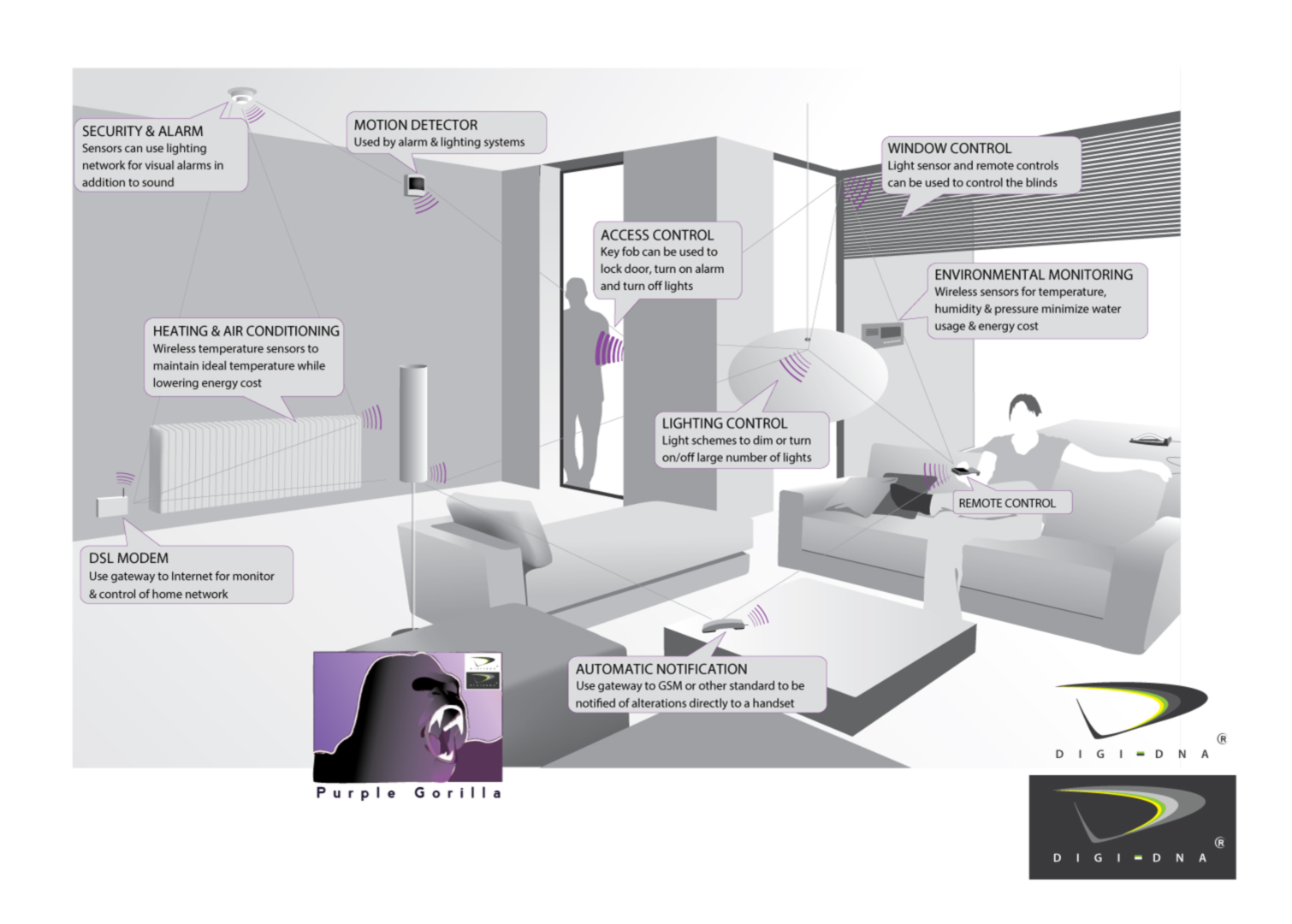 What do you get in a basic package of Purple Gorilla "Chimp" -
Purple Gorilla Media Server OG101, Power cord, simple remote
The Purple Gorilla media Chimp server is a plug and play system. All you need to do is plug the device in to the wall and plug in a HDMI cable to your television. Then select the correct input of the television and you will see the interface. The remote control is very simple and we pre-load be demo content on the device. Standard live streams like News, Sports, Free to Air TV are also available. 

What do you get in a top package of Purple Gorilla - 
Purple Gorilla Media Server OG303, Power Cord, 7' touch screen remote
Everything a Chimp can do plus the following:
Ability to have live stream distribution
Receive HD cable television; eliminating all the cable boxes
Multi-zone audio, with control functionality for systems like Sonos
Ability to incorporate most existing wifi speaker systems
Control point for home security, Media, Sound, Security and Building control
Each Purple Gorilla media server is custom configured for either home or commercial use. Please contact your sales representative today for more information.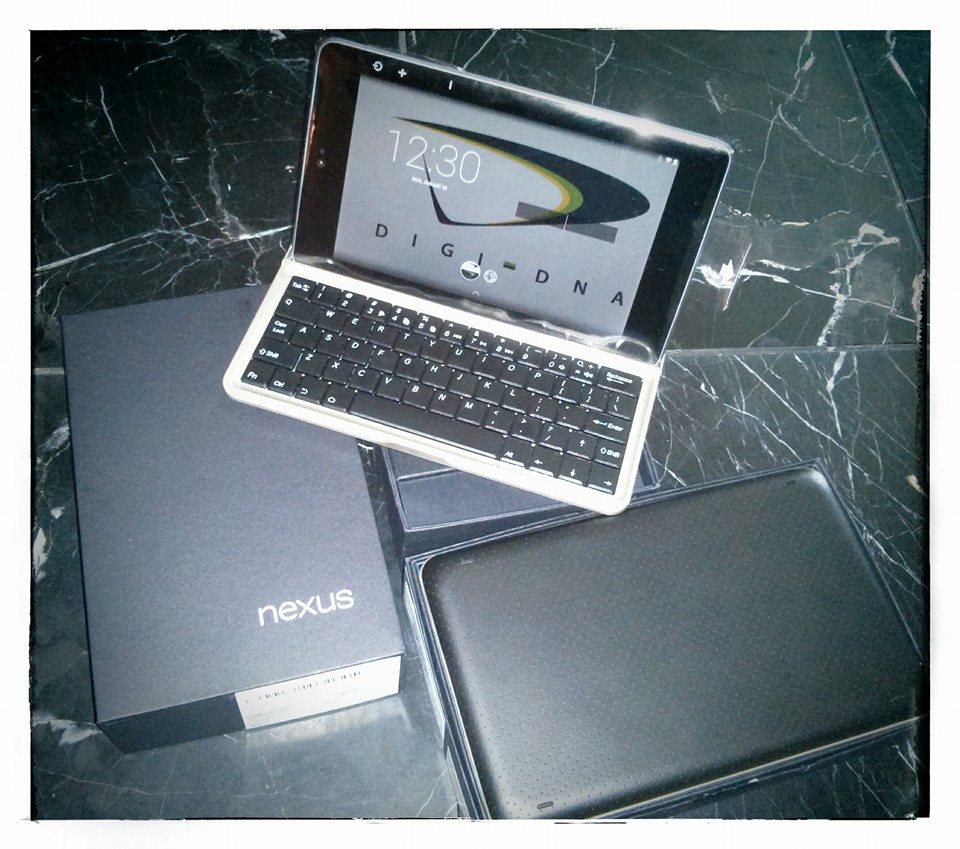 Purple Gorilla Media - Available Now
Read more...